Schedule
Special Tables

Add to these special co-creative spaces to help you get to know your community and receive new resources and inspiration.
Networking Table
Please bring your flyers, your cards, your event PR
Book Swap Table
Please bring any healing or Spiritual books that you want to swap or share with others in the community! A great way to clear out your library for new wisdom and inspiration!
I loved hearing people talk about how they came to HT and their "psi abilities" (as W. Brugh Joy terms them). Enlarged my world view. (Incidentally, I came hoping to find a copy of "Joy's Way" on the book swap table, and sure enough, there it was!) - San Diego Attendee
Schedule of the 'Centration Project'
Each element of the day's events provided its unique blessing to us. I enjoyed just being together--something we hardly ever get to do--and especially, was deeply moved by everyone's stories. - San Diego, Attendee
8:30am - 9:00am: Registration
9:00am – 9:30am: Welcome & Invocation using the Sacred Vowels
9:30 – 10:00am: Musical Meditation & Group Chanting: Heart Opening and Bridging
10:00am - 11:00am: (New Technique) manifesting with Hexagons and community introduction ceremony
11:15am – 11:30am: AM Break
11:30am – 11:45am: Community Deepening Ceremony (using the sacred vowels and elements)
*There may be a need for a special pinning ceremony! Please let us know if you need to be pinned!
11:45am – 12:45pm: (New Technique) Learn to use the Sacred Elements with the Chakra Connection (and other Healing Touch Methods)
I LOVED the use of elements and vowels. Very powerful. -San Diego Attendee

12:45pm – 1:45pm: Lunch & 'HTPA Listens' Activity (Note: Lunch options may be different for different Centration Projects)
1:45pm – 2:30pm: Healing Touch Community Sharing & "You Belong" Blessing
HTPA Listens Activity continued...
AHNA Announcements
2:30pm – 4:30pm: (Self-Care Healing Exchange with Live Music) Healing Touch using the Sacred Elements (Earth, Air, Fire, Water, and Ether)
I was deeply moved by John's music. It was obvious that he plays, writes, and sings from his heart. He touched my heart and moved by soul. While each element of the day's events provided it unique blessing to our time together and to me personally, John's music took the entire day--especially the healing touch exchange--to a whole new level. I'm deeply grateful to him for his kindness and generosity in giving such a special gift of himself and his music to us.
Lovely music and John did a masterful job interweaving the music with the healing exchange.
4:30pm – 5:00pm: Debrief and Closing Ceremony with Sacred Vowels
5:00pm – 5:30pm: Open Networking Mingling Time
In our San Diego Communities words.....

The whole day blessed me deeply. Thank you to Amelia, John, Nadine, and everyone who worked hard to make this event happen. I appreciated learning and experimenting with the elements techniques. Many thanks to all for an excellent experience.

The experience was both delightful because of being together with everyone in our HT community and healing for me personally. We givers always seem to be challenged to seek out and receive care for ourselves, for our healing, health, and well being. It was a wonderful experience to have a day together specifically designed for self-care. What I took home was the stories of everyone there. What amazing people I'm honored to be associated with. I was moved by everyone's story, that everyone of us has come from many challenges and struggles but is willing to allow healing and renewal for ourselves so that we may enjoy personal fulfillment and the many blessings of facilitating healing for others. Also, knowing how well all of us in the HT community are supported means a lot to me.
I realized that we have an amazing group of Healers in San Diego and beyond and that community and getting together is a key factor for me in knowing that I am not alone doing this work.
Loved being in a gathering of like-minded people. Loved meeting a new friend and came home to Livermore with a connection to an HT practitioner in the San Diego area. Loved receiving and giving healing. Loved the music. Loved having my mind and perspective of the world broadened.
Each element of the day's events provided its unique blessing to us. However, I enjoyed just being together--something we hardly ever get to do--and especially, was deeply moved by everyone's stories.
What would you tell someone who is thinking about attending?
Go for it!
I feel that community is key. Gathering with others that understand your language and not have to explain ourselves is so important. To know you are not alone.
I think taking the time to be together is important, especially to experience a day whereby I could feel palpably the support we have through Amelia, HTPA, and each other. The bonds we've developed among each other were strengthened through the events of the day.
What did you think about the facilitation and the music?
Amelia's facilitation was truly that--helping to bring together and make space for the participants to enter into their own meaningful experience of the event. She knew when and how to be flexible with the schedule as the need arose.

Amelia is a gem, a treasure, an awesome facilitator
Amelia did a superb job of facilitating our time together. I'd never met her before. What a delight she is! And what an asset to all of us! I'm deeply grateful to her and for her. I appreciated her ability to adjust her agenda to meet the needs of the group as the day developed. She did so with ease and grace.
I felt that Amelia is so in tune with the Universe and listens with her heart. She is so gentle and makes one feel safe to open themselves.
Loved the music, especially during the treatments. The live music definitely enhanced the experience.
Beautiful music. John is a Healer in his own right.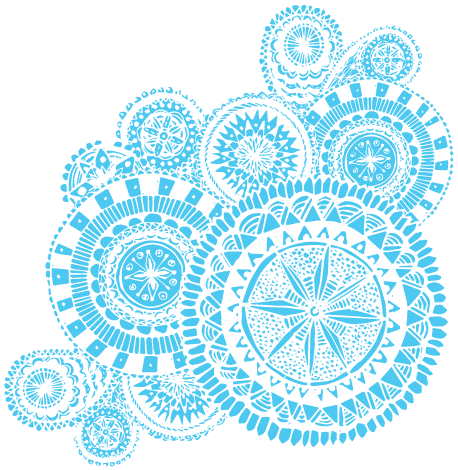 -