Tips and Tools
Laughter Yoga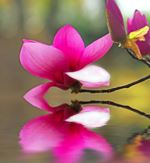 If the Energy Medicine in the Spotlight call on Laughter Yoga with Teena Miller sparked your interest, here is an informative brochure you won't want to miss! LaughterYoga-Info-Booklet.pdf. "Really good! Really good! Yea!!"
---
The Diamond Technique and Self Mind Clearing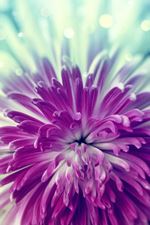 This business support call was our largest yet! If you missed it you can go back and listen to the replay. Here is the link to the pdfs of these techniques: http://energymagazineonline.com/tools
---
Mandala Meditations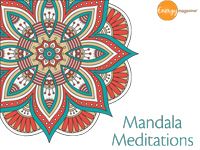 The mandala symbolizes balance, perfection, completion, transformation, and the interconnection of all things. In ancient Sanskrit, the word mandala loosely means circle or center. Coloring or creating mandalas has the ability to promote relaxation, develop a clear focus, balance the body's energies, enhance your creativity, offer stillness of mind and promote healing. Mandala art offers outer wholeness and inner peace. Click here to download.
---
Chakra Self-Assessment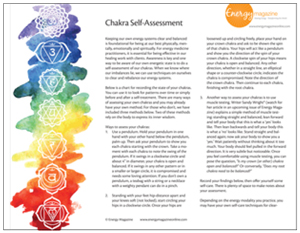 Keeping our own energy systems clear and balanced is foundational for being at our best physically, mentally, emotionally and spiritually. For energy medicine practitioners, it is essential for being effective in our healing work with clients. This tool includes tips for ways to assess your chakras for self-care and a chart for recording the your assessment. To download, click here.
---