HTPA Insurance Initiative - Committee Members

Volunteers do not necessarily have the time; they just have the heart.Elizabeth Andrew
Amelia Vogler
(North Carolina)
Amelia is the Executive Director of the HTPA and is the leadership contact and participat for the effort.
IRENE BIGOT
(Colorado) – MS, RN, HTCP, CSD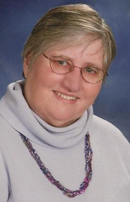 Irene is dedicated to supporting the growth of heart-centered love at a higher consciousness for humanity. She loves teaching in the classroom setting and coaching individuals to assist themselves with their personal growth in all dimensions of their lives. Spirituality has been a constant in her life. Irene graduated from St. John's Queens Hospital in N.Y. as a Diploma R.N. She has a Bachelors Degree in Psychology from Mercy College in NY, a BSN from Metropolitan State College in Denver, CO and an M.S. from The University of Northern Colorado. She is a Certified Spiritual Director from the Benedictine Abbey of Our Lady of Guadalupe in Pecos, NM. Irene began studying with Janet Mentgen in the '80's under Therapeutic Touch (which became Healing Touch). She has been practicing and teaching energy medicine since then. As a member of the Healing Touch Professional Association (HTPA) she serves on the Teen and Insurance Committees. Irene has also served on the board and helped create The Gottscheer Genealogy and Heritage Association (GGHA). Irene has been a speaker at several national conferences about Healing Touch and Caring Communications. Irene is associated with the National and Colorado School Nurses Association, the HTPA, GGHA, BSA, GSA, with Sigma Theta Thau International Honor Society and the American Holistic Nurses Association.
BRENDA C. FISTER
(Colorado) , RN, BSN, HTCP, CFSP Holistic Health Coach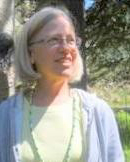 Brenda Fister is an RN and business owner of Beyond Ordinary Nutrition, LLC. Her lifelong interest in holism has led her to integrate the holistic modalities of Healing Touch Energy Therapy, nutrition counseling, guided imagery, and heart-centered caring with traditional nursing care. She has studied with a leading expert in the field of stress management, Dr. Brian Luke Seaward. She is a Healing Touch Certified Practitioner (HTCP), a modality that is accredited through the American Holistic Nurses Association and has national accreditation through the National Commission for Certifying Agencies. She is a Certified Food and Spirit Practitioner (CFSP), which she implements to assess all aspects of her client's health and wellbeing. She is also a certified Health and Wellness Coach with the Institute of Integrative Nutrition and Real Balance Global Wellness.
STEVE SUTTON
M.D., FACS, HTCP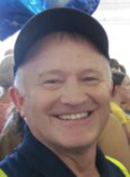 Steve graduated from University of Michigan Med School in '78.He completed his 5 year Urology Residency at Case Western University Hospitals of Cleveland, Ohio. He then began private practice in Toledo, Ohio where he has worked for 311/2 years. Steve is a FACS and has been Board Certified his entire career with the ABU currently till 2025. He just recently retired from full time private practice and moved from Ohio to Sedona, Arizona where he plans to do some locums Urology work, write some books, and get more involved with his Healing Touch practice. In addition to earning his HTCP in 2013, he completed Level 6 last January. Having earned a post doc fellowship at Holos University in Energetic Medicine in 2013, he is currently half way through Dr. Weil's Integrative Medicine Fellowship at the University of AZ. "I have no idea how the 2nd half of my life is going to look but am primed for the pursuit."