Conversations That Matter

Conversations That Matter are quarterly calls designed to provide you a place to discuss Healing Touch practice issues, ask questions and learn from other practitioners. The calls are held quarterly on the third Tuesday of the month. Call times are 5 pm PST, 6 pm MST, 7 pm CST, 8 pm EST . No registration is necessary.
By phone call-in (425) 440-5100 access code 546360# or join by webcast: (each month has its own link)
If you would like to find a local call-in number, click here.
Links for the following conversations will be posted as they become available:
Opening Topics for 2017 Conversations
February 21, 2017: Meet our new host and dive into a lively discussion around 'Charging for Sessions.' How much to charge? What is the value of volunteering? And, explore other topics around charging for sessions.
May 23, 2017: Discussing the 'Pro's and Con's of working in an office vs. a home office.
August 15, 2017: The importance of grounding in your Healing Touch practice. (Both for clients and as a practitioner.)
November 21, 2017: TBD
We warmly welcome Cindy Parsons as our new host for these calls.
Cindy Parsons RN, BSN, MS-HCA, HTCP/I
Healing Touch Certified Practitioner
HTP for Animals
Learn a little more about Cindy: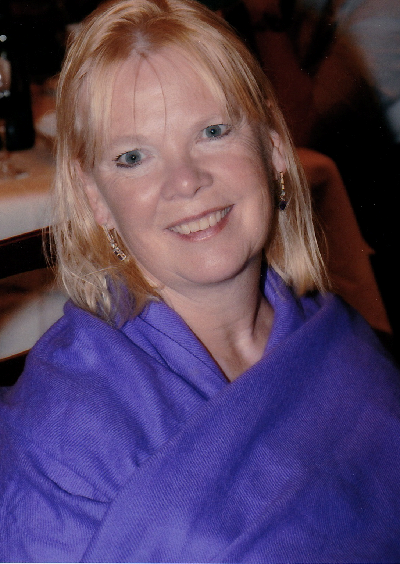 Cindy is a Registered Nurse (RN) with 35 plus years of experience. She holds a master's degree in health care administration and has worked in various hospitals across the country in multiple roles including staff nursing, education and leadership. She is skilled in project management to promote change that benefits patient care and staff satisfaction.
Cindy has had a successful and rewarding nursing career which is transitioning from hospital nursing to full time holistic nursing and Healing Touch. Her integrity and compassion has gained her recognition as a staff and patient advocate, In 2013, Cindy discovered Healing Touch and had an immediate connection to understanding and practicing healing through this form of energy therapy. She completed her two year journey of certification in 2015. Cindy has embraced Healing Touch as her vocational path and will complete instructor certification in 2016.
Cindy lives in Boulder, Co and has been there since 2000. She has 1 son, Alan Good who is married to Virginia. They have 2 sons; George and Oscar. They live in Denver, CO, so Cindy is able to visit them frequently. Cindy also enjoys the lifestyle Colorado offers such as hiking, biking, skiing and camping.
I want you to know that I enjoy very much the monthly calls and chats, somehow it has become the lifeline in my journey with Healing Touch. Keep up the good work —The call with Donna Eden was invigorating.